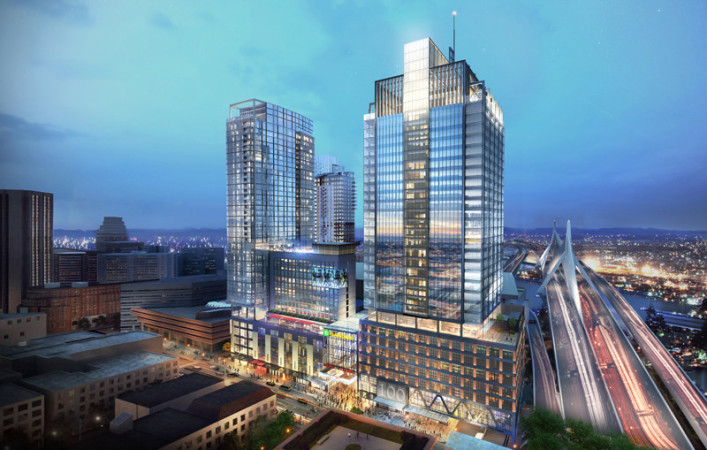 The Hub on Causeway is a behemoth of a project that will finalize the city's transformation of North Station and is expected to kick off the push to develop the rest of the Bulfinch Triangle and finalize the city's overall inititive to rehabilitate the aging city center.
Boston Properties and Delaware North broke ground on this gignatic project in January 2016. Ultimately, the development will add almost two million square feet of shops, restaurants, offices, hotel rooms, and residences. The projects other phases include the expansion of the TD garden as well as transit improvements to North Station.
Phase I, scheduled to be completed in 2018, will see the opening of a 15-screen movie theatre as well as the city's largest grocery store. 10,000 square feet of outdoor space for a new entrance to TD Garden and North Station and 175,000 square feet of what the developers are calling "creative office space" round out the rest of phase I.
The second phase will include a 500-foot ,440-unit residential tower and a 10-floor hotel by conceptualized and built by CitizenM. The third phase of the Hub will cap off the project with a 21-story office building.

For more information or updates, keep checking back with us as we release brand new Boston-based real estate content twice a week: check out our blog.