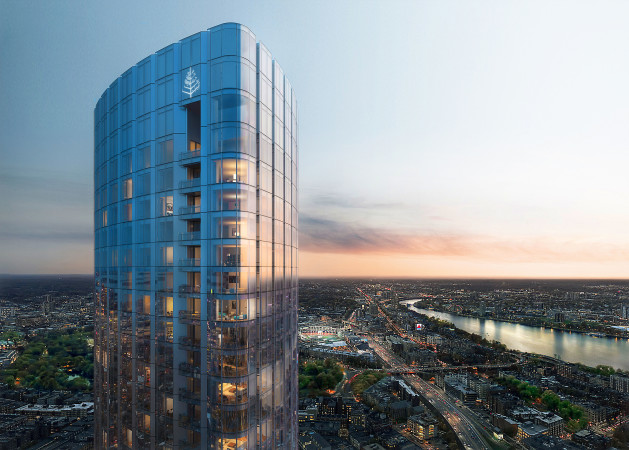 One Dalton, the Residences at the new Four Seasons, states clearly on the main page of their website : "No detail has been overlooked in the creation of this special Boston condominium." As we review One Dalton, it sounds like they may actually back up this claim; One Dalton is a celebration of architecture, thoughtful design, and craftsmanship.
Designed by Harry Cobb of Pei, Cobb, Freed & Partners, one of the world's most distinguished architects, along with Cambridge Seven Associates, One Dalton will be New England's tallest building standing 61 stories tall. The development aims to be the most luxurious residential building in Boston.
This building is designed to elevate the Back Bay but still remain an architectural respite from the bustling city center. While touching the sky at 740 feet, the building will only accommodate 160 residences, each featuring touches of character and sophistication. One Dalton seeks to "welcome you to life at it's best." A tall order, but one this building may be worthy of living up to.
For more information on these world class condos, or to schedule your own personalized tour, contact us at (etc etc)