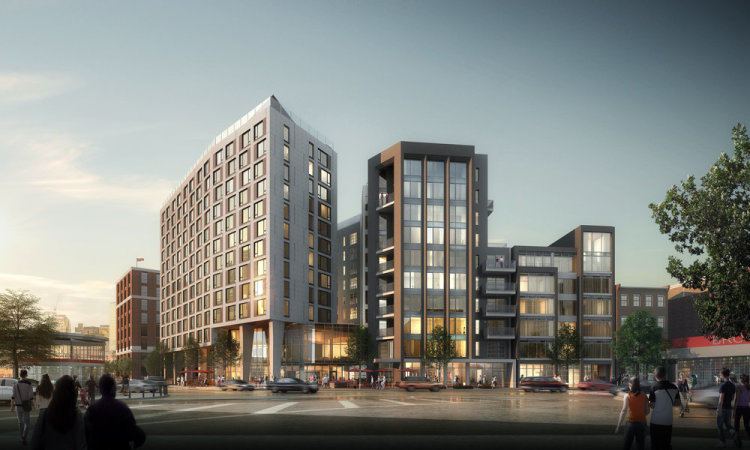 14 West Broadway finalizes the last corner of the Broadway T station transformation. Connecting the South End to South Boston, 14 West features stunning, unobstructed, views of the city and valet parking so you never have to worry about your car again.
14 West's amenities include a state-of-the-art, 24-hour gym fully equipped with Peloton bikes, treadmills, free weights and machines. All units are wired for home entertainment with Sonos Sound Systems, making sure access to your music and TV is always at your fingertips.
If you're looking for the higher-end touch, many units come with private decks or balconies, giving you an even greater potential for entertaining. The roof deck always beckons residents with a grand view that urges you to get outside and see the best of the three neighborhoods surrounding this new building. The Seaport to the east, the South End (ironically to the north), and centrally located in South Boston, this building grants easy access to all of the hottest shops and nightlife Boston has to offer.
For more information about these condos,to schedule your private tour, or to chat about another building you are interested in, give us a call or shoot us an email. Our agents are available 24 hours a day to assist you with your luxury condo needs.